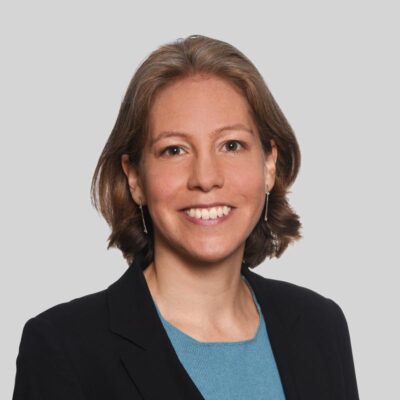 Alice Goodenough
Partner
Alice has spent her legal career working to protect the environment and human rights. Having worked as a solicitor and as a legal adviser to international human rights NGOs, she has a broad understanding of clients' needs and campaign priorities. She is passionate about ensuring access to justice for all.
Throughout her career, Alice has represented individuals, charities and campaign organisations in a wide range of public interest cases, including challenging decisions by government and local authorities on climate change, human rights and environmental grounds.
Alice works to obtain redress for victims of environmental harm and human rights abuses at the hands of international corporations, working with colleagues across the globe to tackle impunity.
She has broad experience in public law and planning matters, information rights and charity law and has advised on numerous high profile and successful judicial review claims. She regularly assists charities on registration and governance matters. Notable experience includes:
Obtaining an injunction against Plymouth County Council for the late-night felling of over a hundred trees in the city centre
Successfully challenging one of the first DCO's for the development of Manston Airport in Kent
Making submissions to a range of inter-governmental bodies on environmental harm caused by an international mining company
Advising on regulatory failings regarding flaring at an onshore oil and gas site and submitting a complaint to the Office for Environmental Protection
Advising on legislative reforms to improve indoor and outdoor air quality
Successful appeal before the Information Tribunal against the Cabinet Office's refusal to disclose a report on fracking
Successful judicial review of a local authority's decision to grant prior approval for a 5G phone mast near a primary school
Advising charities on its registration and governance
Having trained as a solicitor, Alice spent a number of years as a legal adviser at the International Commission of Jurists in their Middle East and North Africa Programme, advising on constitutional reform, the independence of the judiciary and international human rights law. She also spent time working for a human rights NGO seeking to uphold international law in the context of the Israel/Palestine conflict.